Although I've got so much going on at the moment, I decided last minute to go out for dinner for tonight at Cafe Nova in Gawler, and despite the really late notice it was awesome to have so many of my friends able to come.
I didn't want it to be a huge night, since I seriously don't have the energy for that, and most had to go to work the next day, so it was a really nice laid back outing and a good excuse to catch up with people that I've been neglecting a bit lately (because of everything I've been having to do and keep up with).
I was hoping to give up the pump class that I've teaching Tuesday nights, but unforunately the class has been cancelled cuz they can't get an instructor………..but I really needed to seriously have a break. If it wasn't my birthday I would have still done the class, but I deserve the night off. Hopefully they'll find a replacement instructor for next week?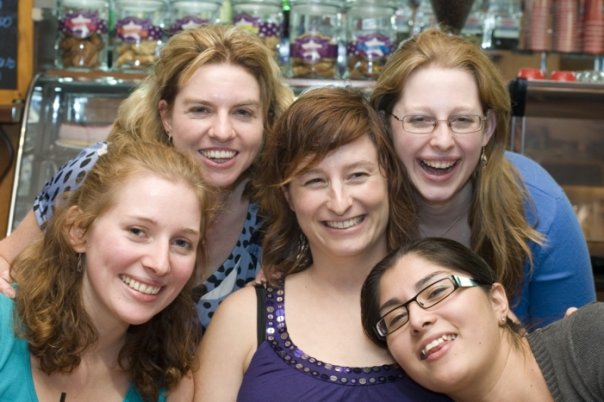 Just a few of us left towards the end of the night – Denise, Jo, me, Jo and Nat