As I said earlier, I didn't participate in the Jam filming, but I DID watch. The music sounded awesome. Everything was so on fire that I WANTED to participate, but I know that it would have been much more enjoyable for me on the sidelines 😆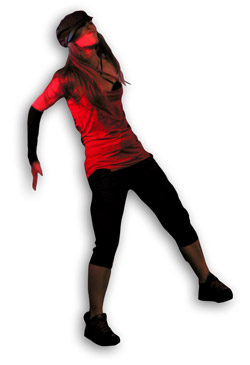 I did manage to get lots of piccies though, and it's not just my memory that proves that Rach was clearly the hottest one there! Rach just ROCKS!
Whoever was the mean fella that said bad things about her on the LMI forums can go jump, cuz Rach is the most special thing that's happened to Les Mills!
Some of the tunes I recognised and in particular the recovery track is a song I LOVE and I've been meaning to get hold of, except I don't know what it's called. Now it's in Jam at least I know I'll be able to track it down in around 3 months. 😉
I think Jammers should be very excited about this release coming around…